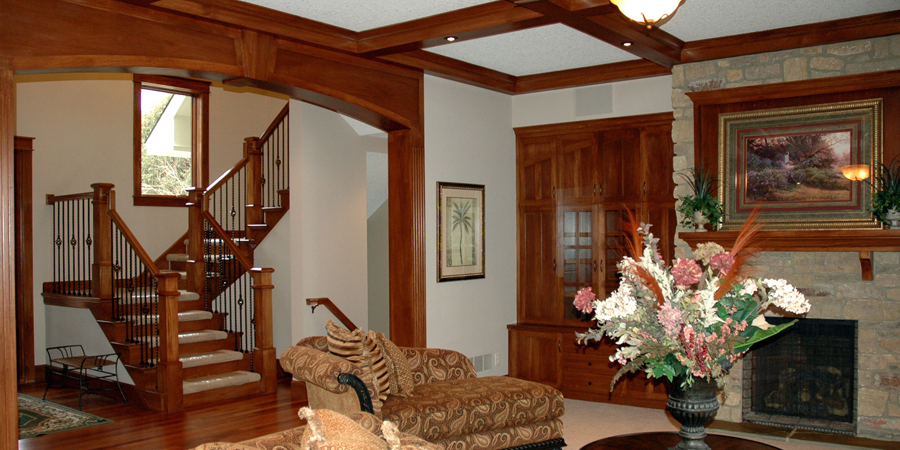 Lake Minnetonka Dream Home comes true! by Behr Design
The Minnetonka home started out as a remodel project with the homeowner, adding on a 4 stall garage and changing some of the interior areas. As we were working with the homeowner, we quickly realized a new home construction would save them money, and offer them more choices in design, ultimately allowing them to encompass all of their design requests.
We faced many design restrictions and challenges on this home because of the set- back restrictions and lot criteria to make sure it would work with city variances. Never fear Behr Design, Inc, worked through all the challenges and as you can see, it turned out with stunning features and views.
A couple highlight features: butler's pantry opening into the space to the dining room, we gave the homeowner even more space with a full pantry, 4 stall garage for extra storage, precast garage floor to allow more storage/living space under the garage, curved barrel entry roof, bonus room above garage, Hardi siding, and EZ screen porch windows.